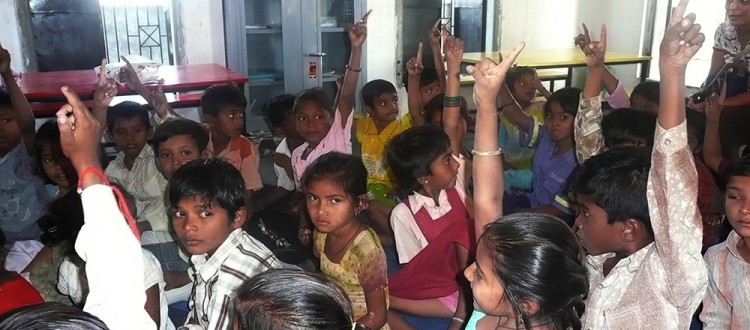 Project Nividya is focused on providing flexible educational facilities for children in the slums of Savakundla, India. Working in collaboration with Nividya Trust, CFDC are providing children with basic education and life skills, which they cannot get due to other life pressures.
Nividya Trust is a non-governmental organization that works with communities to address issues regarding poor sanitation, water and education.
Slum life demands that children work alongside their parents and therefore they are not able to attend regular schools. Our flexible schooling program allows these children to attend school and gain the knowledge and confidence for future life. In 2004, the Trust set up two schools in the Kevdapara and Dasi Jivan societies of Savakundla. The schools are open for three hours a day and have the capacity to accommodate 200 children, up to grade three primary school.
CFDC and Nividya Trust aim to face the challenges of slum life for the children, community, and to tackle social and religious problems benefiting the whole community.