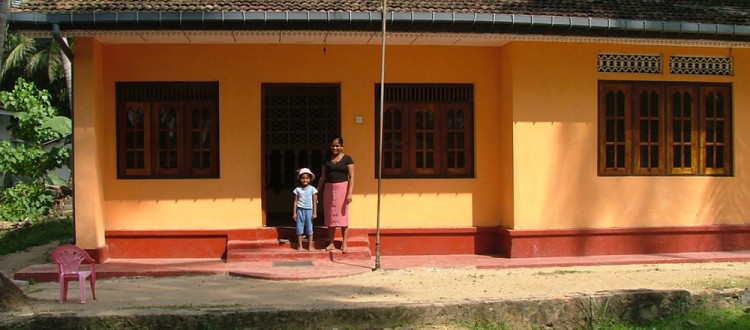 Following the tsunami, the Sri Lankan government tried to prevent people from living close to the sea by imposing a buffer zone. Initially this was set to 100m, stopping houses within this distance from the sea from being built/repaired. The government had planned to relocate families with houses already in this area to homes inland, however the lack of government owned land made this impossible so families were stuck.
The government subsequently reduced the buffer zone to 45m. However, houses in Werellana within this area received no assistance from the government or other housing agencies due to the confusion over buffer zones.
Project Reach surveyed such houses in Werellana and found nine needy families which would benefit from repairs. Work ranged from building external walls to fitting new kitchens, bedrooms and roofs. The housing repair programme was completed and a technical building officer had approved all works. The families have expressed their sincere gratitude to the organisation and its donors.